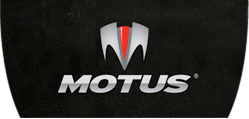 A small business that launched motorcycle and American V4 engine production in 2014 in Alabama thanks in part to an investment through Enhanced Capital has found so much success that it's now identifying additional opportunities for similar economic growth in the state.
Motus, a company that received an investment from Enhanced through a program created by the Alabama Legislature to incentivize investment in the state's small businesses, recently went to Capitol Hill to pitch the concept of a "Southern Powersports Corridor" in Alabama, according to an article on AL.com.
"Alabama has proven to be the perfect state to build some of the world's finest cars and trucks, why not apply that same model to the $86 billion powersports industry? … We have all the ingredients to grow the existing powersports companies here and we can make a compelling case that others should join us," Lee Conn, Motus CEO, said in the article.
Motus is a prime example of the impact investing Enhanced Capital strives to support.
You can read the full story online.