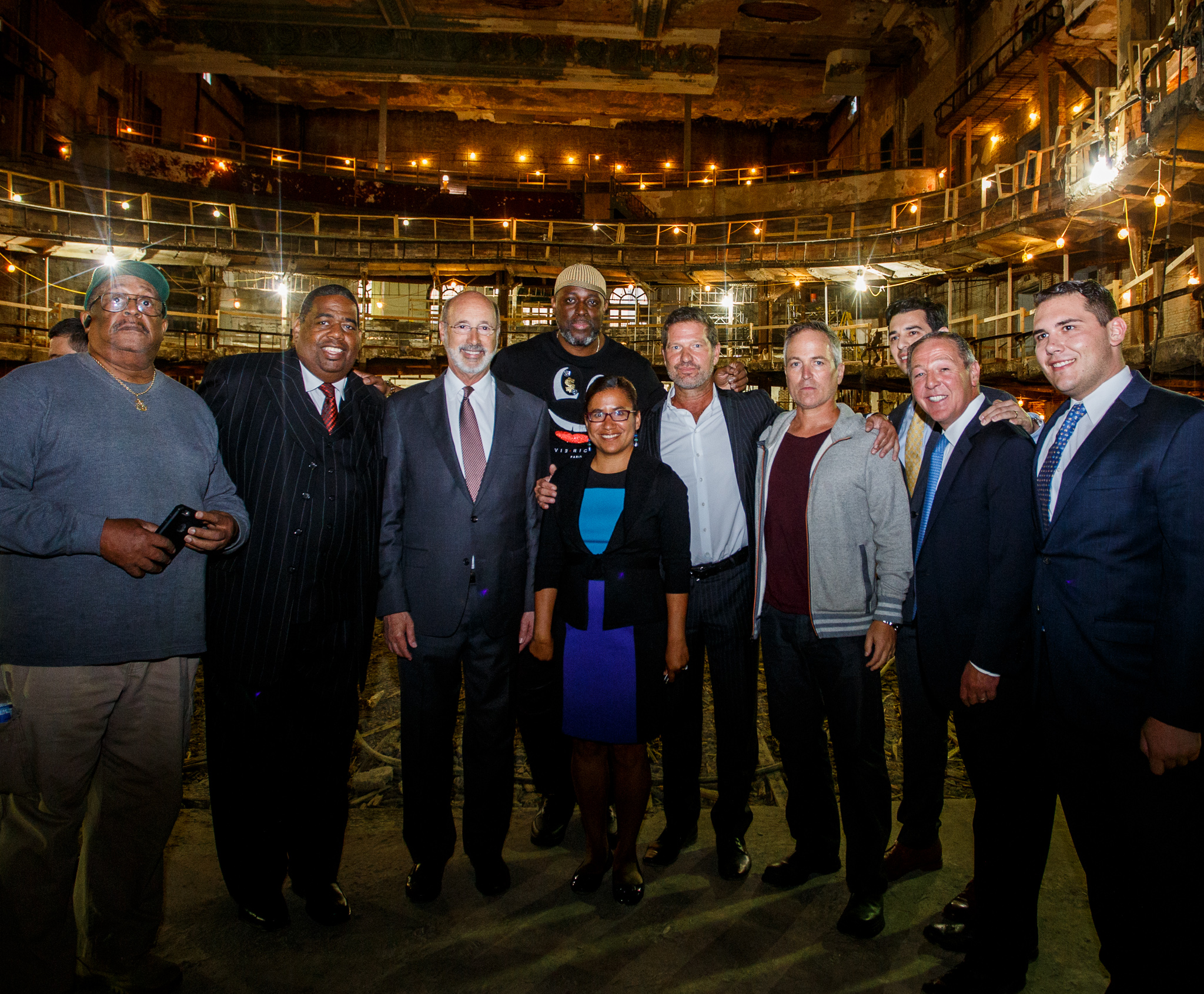 The revitalization of Philadelphia's Divine Lorraine Hotel, a historic landmark and longstanding source of civic pride, is nearly complete, and Pennsylvania Gov. Tom Wolf recently saw the progress for himself when he toured the project, a mixed-use development offering housing, shopping and dining within the iconic 10-story building on North Broad Street.
Federal historic tax credits financed through Enhanced Capital have been an important component of making this impactful project possible. The $44 million project hit another major milestone on Sept. 14 with the grand opening of the renovated Divine Lorraine Hotel lobby, featuring intricate molding, columns, a custom built grand staircase and marble flooring. The apartments on the floors above the grand hall echo its cathedral ceiling design and incorporate other historical elements as well. The first residents moved into the building over the past year, according to an article in the Philadelphia Business Journal.
Built between 1892 and 1894 by Willis G. Hale as luxury apartments, the building became the country's first racially integrated hotel after it was purchased by civil rights leader Reverend Major J. Divine in 1948. The building unfortunately was later abandoned for some time, falling into decay and blight, until it was purchased by developer Eric Blumenfeld, who has been leading its revitalization over the past few years.
The Divine Lorraine's transformation is spurring additional economic activity as revitalization of the North Broad Street corridor gains momentum.
"North Broad, once a 'godforsaken stretch of forgotten Philadelphia,'" is among "the 'hottest and fastest-growing consortium of intersecting neighborhoods in America,'" according to an article in the Philadelphia Business Journal.
Governor Wolf visited the Divine Lorraine with Live Nation President Geoff Gordon and Blumenfeld while touring buildings undergoing renovations in the area. You can read more about the visit and see photos in the Philadelphia Business Journal.